June 25th, 2009 at 8:27 pm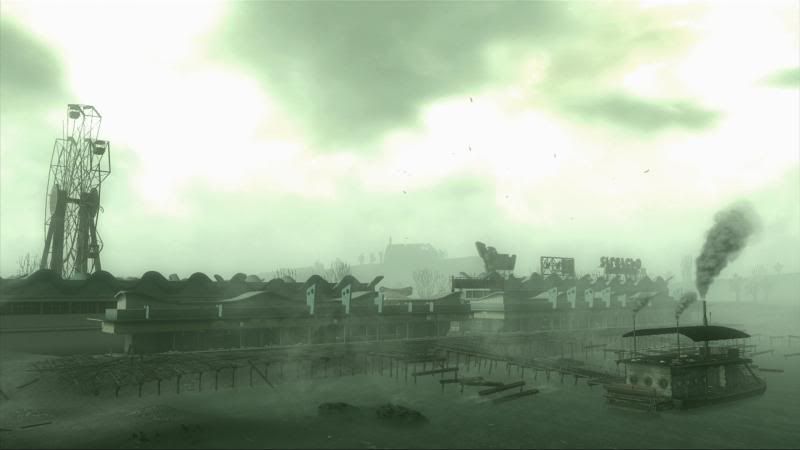 As you all know, we here at G3 pride ourselves in caring for our community. We allow them to submit reviews, news, and editorials, and who knows, maybe they'll end up on the site. Murgatroyd7, a member of our forums, submitted a review of Point Lookout, the new Fallout 3 DLC, and so we bring it to you here. And remember, just pm a staff member on the forums if you would like to have a piece of your own featured on our home page!
Well, folks, Bethesda has done it again with another superb add-on to the phenomenally popular Fallout 3. Take a nice relaxing trip with Tobar the ferryman to a quaint little Maryland town called Point Lookout. As you arrive to your destination, it's obvious that this has a much more cinematic feel than any other part of the game. Normally, I might think this would take away from the general feeling of the game, but I can't think of a better way to introduce this strange new place. It flawlessly sets the scene and never feels forced. Bethesda was obviously going for a bit of a Deliverance or The Hills Have Eyes atmosphere and they did an amazing job of pulling that off. From the moment I first set eyes on the Wheel of Wonder as we approached the boardwalk, I knew I was in for a real treat. It has got to be one of my favorite gaming moments. And that's before even setting foot on land!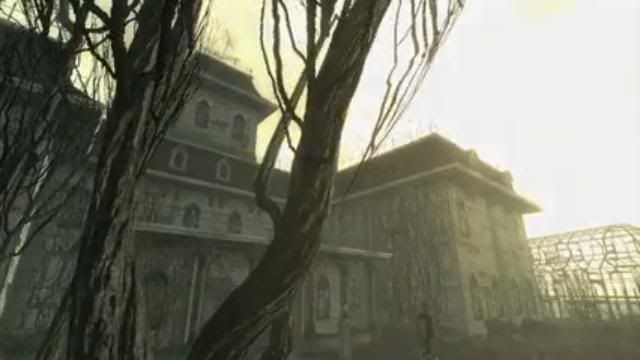 By taking one look at this place, it's obvious that it isn't going to be your average Wasteland experience. In fact, it's not much like the Wasteland at all. Past the eerie midway, Point Lookout is rife with bogs, trees, and even growing plant life known as punga fruit. It is also full of a new type of enemy commonly referred to as the Swampfolk, broken up into three main looks: your typical slack-jawed redneck, a big brute resembling Sloth from The Goonies mixed with the Elephant Man, and a deadpan look-alike of Edgar from Men In Black. Simply put, they are prime examples of radiation and inbreeding gone terribly awry. Not that there's a good way for that to turn out… Although a bit funny to look at, combined with the ever-present fog and a cannibalistic hillbilly attitude, these guys are actually pretty creepy. When you're minding your own business and you're suddenly swarmed by five or six crazed hicks yelling "There y'all is!" and swinging axes around, you'll wish you were back in the comforts of the Wasteland with Deathclaws, Super Mutants, and other tamer creatures. Once you've grown accustomed to the change of scenery, it loses some of its creepiness, but even BioShock and Silent Hill stop being scary after a couple of hours, so I think it's acceptable.
My only complaint about these new foes is that there wasn't more variety (I would love to see more than just the three cookie-cutter hillbillies) and the story didn't focus on them much. I went into the game expecting them to be the focal point, but they actually play a somewhat small role. More focus was placed on the Tribals, whom I didn't even know were going to part of the game. Not that I'm complaining, of course; it reminded me a lot of the original Fallout games, specifically Fallout 2. It's refreshing to see familiar aspects such as tribals, plant life, moonshining, and good old-fashioned American lobotomies. Also refreshing is the new direction taken by the first quest. Upon arriving in Point Lookout, you are prompted to investigate a smoking mansion where you are relentlessly attacked by hordes of Tribals busting down the doors and trying to kill you for no apparent reason. It is arguably one of the most exciting parts of the whole game and I am certain that people will want to play it over and over again.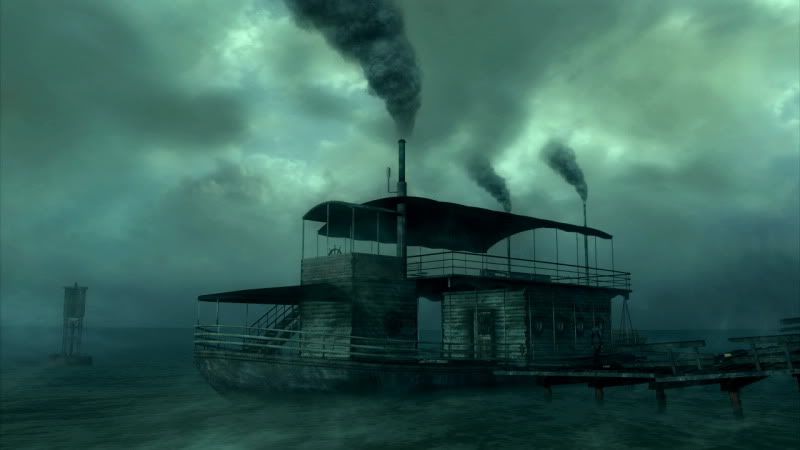 Of course, there are two questions that you are probably all asking: "Is it good?" and "Is it worth the money?". Yes and yes. As far as actual gameplay goes, Point Lookout is fantastic. It's fun, it's creepy, and it just feels right. Many people were complaining about previous add-ons being too story-driven and that has been remedied here. The main storyline here is simple, but still quite interesting. More importantly, it is rather open-ended and non-linear. All throughout, your alliance will be tested and you will be given the chance to decide whose side you're really on, or you can choose neither…although you'd be missing out on a lot of gameplay. Unfortunately, there isn't a whole lot in the way of new items. If you're looking for a bunch of amazing new weapons, you won't find them here. If you haven't noticed, Point Lookout is very much a backwoods little rural community largely untouched by the influences of the Wasteland. The new weapons and armor fit in with this theme very closely, so they are not shiny destructive weapons of doom. However, to be perfectly honest, I would rather go around whacking people with a shovel than shoving more nukes down their throats.
Another large concern is length. Most people complained that the previous add-ons were too short. Anyone who says the same about Point Lookout obviously isn't playing the game the way it was meant to be played. Some people don't seem to realize that Fallout is more than just shooting everything; it's about exploring and trying different things out. I made note of my playing time and it took me about eight hours to complete all of the main quests and side quests. On top of that, I spent another hour or two exploring the various nooks and crannies. Even then, I have a feeling that I probably missed some things. You can easily get ten hours of gameplay out of Point Lookout, so if you think it's too short, you're doing it wrong, plain and simple. People who complained about having to leave their NPC's behind will be disappointed to know that the same holds true for Point Lookout. But don't let that deter you. Believe me, it is much more enjoyable this way. Having Fawkes running around and blowing everything up would completely ruin everything that makes this fun, in my opinion.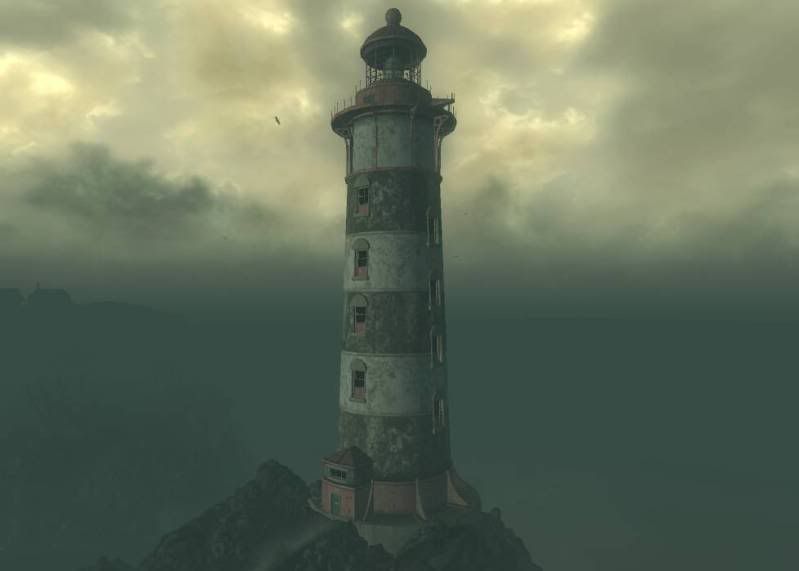 All in all, Point Lookout is an excellent addition to what is already a great game. Like anything else, it has its downsides, but it is easily the best add-on so far—excluding Broken Steel because really, that should have been part of the game all along. If you've been on the fence about this one, I say you should take the leap and let yourself enjoy a very fun gaming experience. At a price of 800 points, it really is a steal. But don't take my word for it; go try it out for yourself!
9/10
By: Murgatroyd7